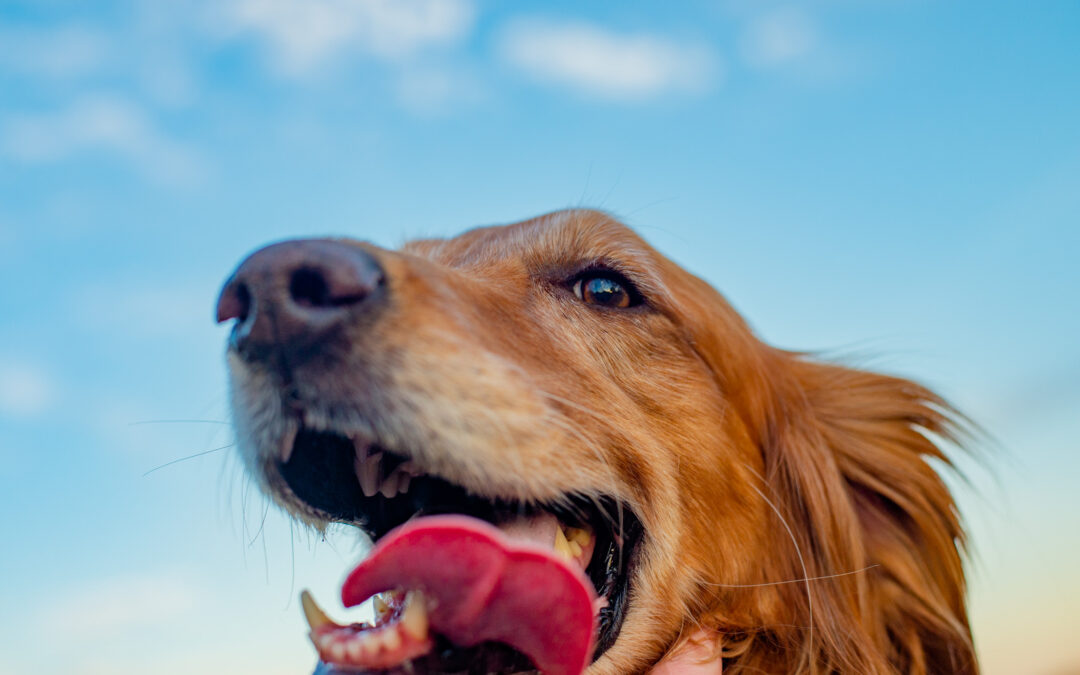 It's fun to grab a drink after work with your pals. It's more fun to grab a drink after work with your pals and your pups! Not only are dogs the best, but they also act as incredible buffers if you're in a new place. Want to meet some strangers? Life hack: Get a dog. Thankfully, Knoxville is a super dog-friendly town and most bars and restaurants are more than happy to host your pupper on their patio. The problem arises when it's rainy or, you know, frigid. We're here to help! Next time you want to bring your pup with you on a fun night out, check out some of these indoor dog-friendly businesses!
1.) Geezers Brewery
The first dog-friendly business on our list is Geezers Brewery. Geezers taproom may be new, but these guys have been around Knoxville long enough to know  we take our furry friends' comfort very seriously. That's why they threw open their new taproom's doors to both you and your pup!
2.) Southside Garage
This food truck park in South Knoxville has a big beautiful backyard we adore – but the reason they're able to be open year round is their convenient indoor bar. The good news for you? Your dog is welcome in both spaces!
3.) Alliance Brewing Co.
When you're done hanging out at Ijams or Suttrees Landing in South Knoxville, head over to Alliance. They're all about that active beer culture, and active beer culture is all about that dog-lovin' life. Whether you're hanging out on Alliance's patio or cozying up inside, feel free to bring your four-legged friend!
4.) Mast General Store
If you're strolling downtown, a great place to pop in with your pup is Mast General Store! Not only are they pet friendly, but they also sell a whole bunch of toys, treats, and goodies for your dog. Treat yoself and then treat yo pup by heading over to the downtown dog park located down a couple blocks and around the corner.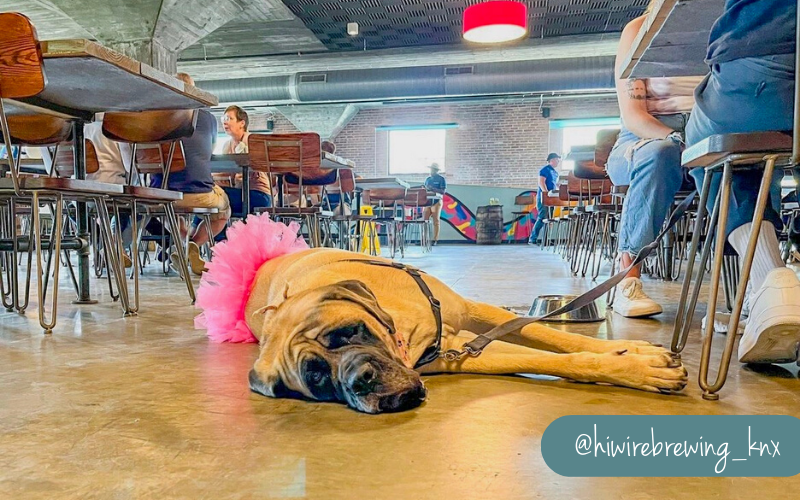 5.) Hi-Wire Brewing Co
Back in South Knox, Hi-Wire is another great spot for pups and their humans. While dogs are asked to stay on leash, they can do so inside, on the patio, and on the roof! Rain or shine, Hi-Wire has got you covered on pups, ping pong, and pints (and we have you covered on all your alliteration asks).
6.) K Brew on N. Broadway
Okay, okay fineee, you can't actually bring dogs inside the main section of K Brew Coffee. BUT do not sleep on their indoor/outdoor space! There are hammocks, picnic tables, heaters, outlets – everything you need to have a comfy hang (literally – did we mention the hammocks?) with your furry friend,
7.) Crafty Bastard Brewery
Crafty Bastard Brewery on Emory Place may take the cake! Birthday cake, that is. Yes, one time we stumbled into Crafty Bastard only to find a birthday party for a dog taking place 😂 Live music, treats, decorations, the whole shebang. If you head to Crafty's, you'll most likely pet a dog at some point. And if you go on Wednesdays, you can also take part in the "Woof Gang Dog Walk." Just come to Crafty Bastard with your well-behaved pooch and end the walk with a $1 off beer for humans and free water for the pups!
Is that all? DEFINITELY NOT. Knoxville is a dog-friendly city, pals. Check out The Bark or a wide array of patios. Want a more adventurous hang? Check out these 5 DOG-FRIENDLY HIKES AROUND KNOXVILLE.