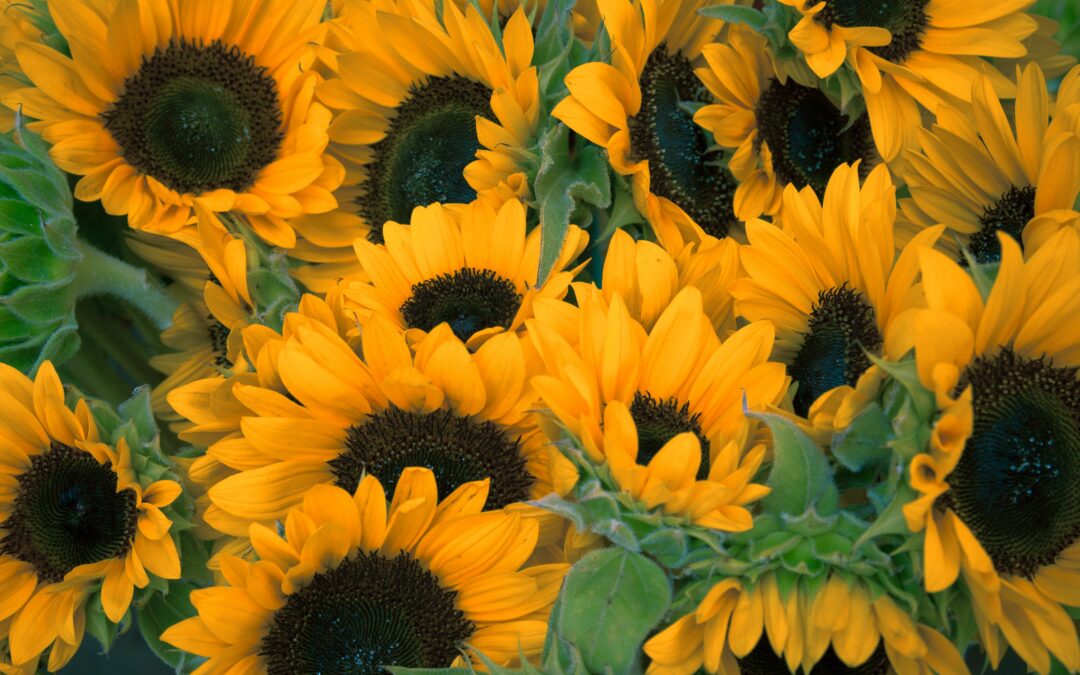 Buckle up, folks. Your Insta feeds are about to be littered with pics of bright, sunny faces as far as the eye can see. Nope, we aren't referencing those sweet first-day-of-school pictures. We're talking about the sunflower fields in South Knoxville – specifically, the 70-plus acres of sunflowers at Forks of the River Wildlife Management Area.
TBH, these sunflowers are a bit mysterious. They're here, bursting through the 'gram one weekend, and pretty much gone the next (okay, it's a little longer than that, but we'll talk more about it below). One year you can see them from the parking lot, and the next you need knee-high boots and a sixth sense to find a single field of them. There's almost no detailed information about them in any media outlet or website, including the state's Forks on the River Wildlife Management Area site and the city's Urban Wilderness site for Fork on the River. What's up, sunflowers?! Good news: we're here to tell you exactly what's up with the South Knoxville sunflowers.
When the Sunflowers Bloom:
You've got about 3 weeks to get into the sunflower fields at Forks on the River, starting in early July. Of course, heat, rain and all those mother nature things affect how long the sunflowers last – but if you wait until August to see them, you're going to be out of luck.
And here's the big catch: Forks on the River only plants the 70 acres of wildflowers every other year. So, if it's an odd numbered year, you get to frolic in fields and fields of them; but if it's an even numbered year, there might only be a few acres here and there throughout the 650-acre preserve.
How to Get There:
Google can navigate you pretty easily to the McClure Lane Parking Lot at the start of the greenway that runs through Forks on the River in South Knoxville.
Some reference points: Drive past Ijams Nature Center and Mead's Quarry on Island Home Ave., and McClure's about the first left after the railroad tracks.
To give you some confidence: There isn't any signage marking Forks on the River Wildlife Preserve from Island Home Ave. Once you turn onto McClure, you're going to pass some kind of industrial site on your left. Then it's going to look like you're in somebody's neighborhood for a minute. You'll pass some signage on your right, and the road gets pretty narrow. For a brief moment, you'll think New2Knox is plotting to lead you to your death… but when you see the gravel turn on your left, you're golden.