Whether you've got a taste for bluegrass (welcome to Tennessee!), jazz (oh you fancy), or you prefer some acoustic strumming to accompany your beer sipping, here's where to find live music in Knoxville, Tennessee (for free!) seven days a week.
While our neighbor to the west may be more well known for her music scene (have you heard of a little place called Nashville?), our favorite lil scruffy city (Knoxville, duh) certainly holds her own when it comes to live music opportunities. After all, Dolly herself would make the trek over from Sevierville to Knoxville to perform at just ten years old.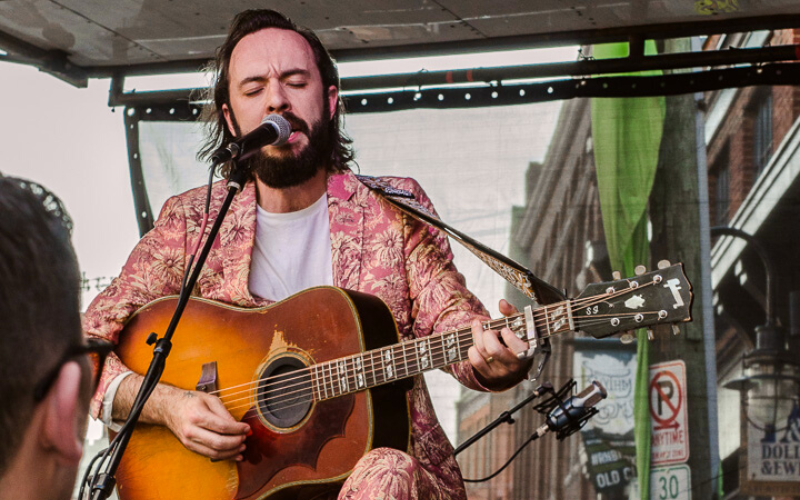 MONDAYS:
If you want to start your week on an oh-so classy note (pun intended), Babalu hosts live jazz with Frog and Toad's Dixie Quartet. If, however, you're nooot looking to be too classy, don't worry. Mondays are also Margarita Night 😜
Down the street, Knox Brew Hub hosts a live broadcasting of their radio show "Knox Brew Stories." In between chats of brews & local love, a new featured musician plays live for you every Monday!
If it's the FIRST Monday of the month, you're in for a particular treat. The Tennessee Theatre hosts "Mighty Musical Monday" at noon, featuring their House Organist and usually another act or two to boot. This is a freaking FREEEE way to experience the iconic Tennessee Theatre, y'all. Freeeee.
Over in South Knoxville, the first Monday of the month means it's Old Time Jam time on the Trailhead Beer Market patio! Trust us when we say this a quintessentially Knoxville experience *swoooon* 😍
TUESDAYS:
Tuesdays are more known for trivia here in Knoxville (seriously, there are endless options for Trivia Tuesday), but that doesn't mean you can't catch some live music! Head to Jig & Reel for an Old Time Jam With Sarah Pirkle. Feel free to just listen and enjoy over some scotch – or take an instrument off the wall and join the party!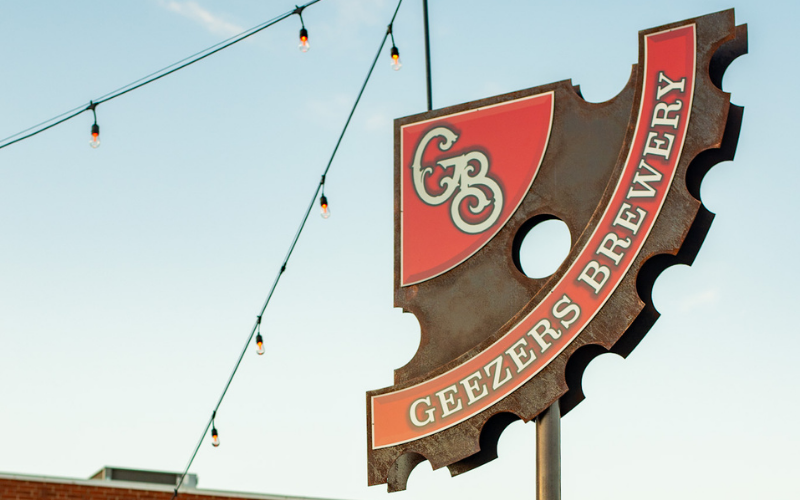 WEDNESDAYS:
Wednesdays are Singer-Songwriter night at Geezers Brewery in North Knox! Enjoy the sweet sounds of local musicians or take the plunge and try out your newest tunes to the shock & awe of everyone in the brewery (we're just assuming you're a prodigy here, no big deal 😉)
If you're lookin' for a more gluten-free experience, Barrelhouse by Gypsy Circus has live music on Wednesday evenings as well! Best part? They're literally around the corner from each other, so we ask you: Por qué no los dos?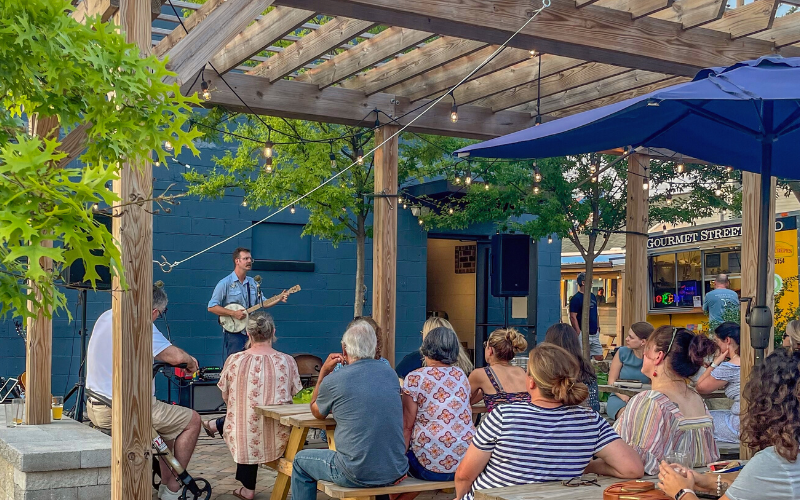 THURSDAYS:
On Thursdays, plenty of the classic live music spots have got you covered. To be specific, one of our faves (hayyyy New2Knox Hop Partner!😉) Ale Rae's Gastropub on N. Broadway has live music on Thursday nights (and most other nights to boot!).
Backdoor Tavern is a Knoxville classic nestled in Bearden. They have live music periodically through the week, but Thursdays specifically are Open Mic Jam Nights on their outdoor stage!
FRIDAYS:
Saturdays & Sundays:
Weekends are ALIIIIVE with live music in Knoxville, y'all! Here are some spots you'll most likely find live music – speed round edition: Ale Rae's Gastropub, Albright Grove Brewing Co., Pour Taproom, Crafty Bastard Brewery, Barley's Taproom, Jig & Reel, Scruffy City Hall, Preservation Pub, The Pilot Light, Geezers, and mooooore!
We hope you have a grand [piano] old time discovering the live music scene in Knoxville. Want to know some notable shows coming up? HEAD TO OUR LIVE MUSIC PAGE HERE 🤘