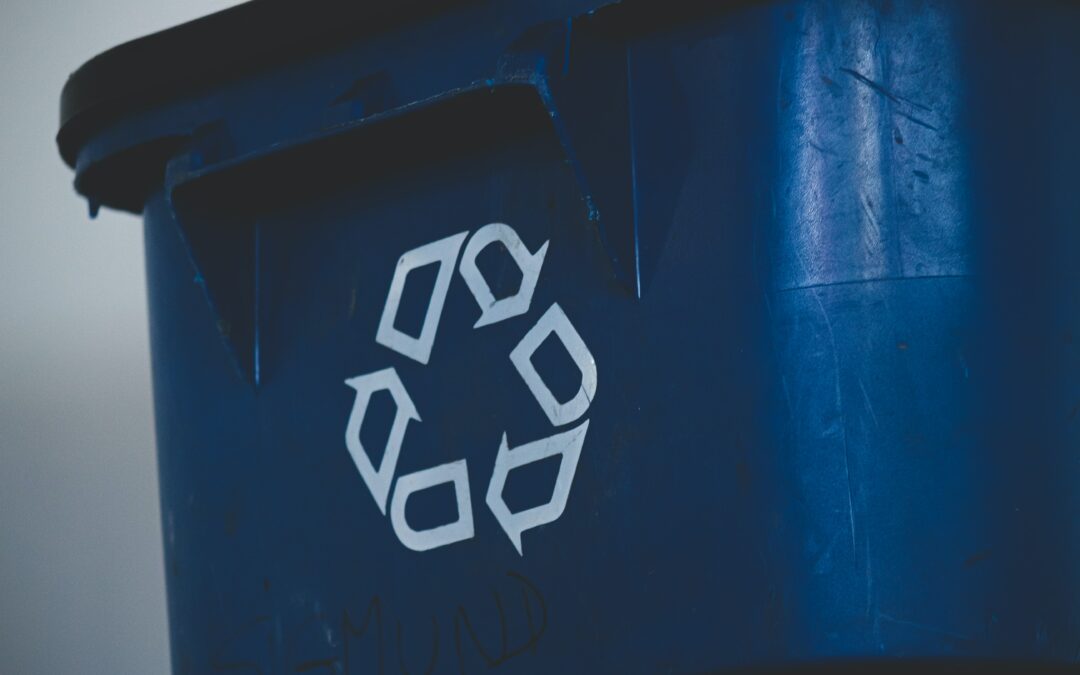 Let's be honest – the last few years have allowed time for far too many documentary binges. We've had two hour deep dives on everything from dairy and sugar to aliens and sustainability. Since writing about aliens feels like a bit of a leap for this site (it's New2Knox, not New2Earth, after all), we figured we'd share all things sustainable living in Knoxville instead. If you've watched a few documentaries yourself, or you're simply feeling motivated to live a more waste-free lifestyle, here are 5 ways to live sustainably in the Scruffy City!
1.) Waste-Less & Mackle-More
That was a less-than-clever way to say that Knoxville is stuffed with awesome thrift shops! From furniture to clothing to whozits and whatzits galore, there's no need to buy it new. And the hunt can be pretty fun! You can always stick to the classics like Goodwill and KARM, but definitely don't stop there. Pop Weasel, Retrospect, Ladies of Charity, and French Fried Vintage are some (of many) fun places to thrift in North Knoxville. In Bearden, check out spots like Nostalgia and Four Seasons. Head to downtown Clinton for essentially an entire street of antique shops. Did you know there's even a Netflix show about thrifting in East Tennessee? (Or that we lowkey binged said show in about two days?🙃) Basically, this town was made for thrifting. Go forth, you sustainable babe, you.
2.) That Refill Life
We only heard about KnoxFill this past year (which isn't terrible, since she only launched this past year), but we quickly became obsessed. KnoxFill provides refills on sustainably-made (and legitimately good) cleaning products, shampoo, laundry detergent, you name it. They work with super intentional suppliers (shout out to Knox Girl Soap) and will literally come to your doorstep to take empties and leave refills. (Or you can opt to take advantage of their pick-up locations, thus having an excuse to hang out at Jack's or CommonPlace. No judgement here 😉) All that and she whips out fun and educational reels on the 'gram?! Sign us up.
3.) Ride On, Cowboy
There are actually a handful of ways to reduce the carbon footprint your car is leaving around here! First, Knoxville is riddled with connecting greenways and sidewalks. These can literally get you from one side of the city to the other on your bike (or a nice, inconveniently long walk). We've got a guide to greenways for you here or another great resource for navigating these is Outdoor Knoxville! You can even get a recycled and restored bike from Two Bikes to feel two times better about yourself.
If sustainable living in Knoxville was your New Year's resolution but exercising was decidedly not, there's still hope. Knoxville's getting 12 new all electric city buses early this year! The trolley-clad buses downtown are even free. (I so hope you knew those adorable trolleys were actually buses pretending to be trolleys before this moment…😬)
4.) I Love Eat Earth
We all need to eat – so why not do so sustainably? In peak season, there are various farmers markets all over Knoxville where you can shop local and support people right in your community. We're particularly excited that Nourish's Winter Market is staying in Market Square this year! (Because supporting your community and shopping sustainably is even better after enjoying a mimosa downtown😉) Between markets, you can hit up spots like Three Rivers Co-Op in North Knoxville (also great for a quick lunch) or take advantage of things like Market Wagon (they basically can bring the farmers market to your doorstep).
5.) Do The Most & Compost
Remember when everyone was saying, "There's an app for that"? Well, there's a local Knox biz for that. If you're new to the world of composting, the Green Heron is the local business you need. They'll set you up with what you need to get started, personally pick up your compost throughout the year, and then distribute it straight to area farms. Boom. [Com]posted.