What to Do for Valentines Day in Knoxville, TN
WHEN THE SCRUFFY CITY IS YOUR VALENTINE…
The Scruffy City is our Valentine 😍 And we mean that, but we also doooo still have a soft spot for our, you know, human Valentines as well 😂 So if you feel similarly, we're here to help you celebrate both your human AND city loves! Without further ado, here are a bunch of fun ways to celebrate Valentines Day in the Scruffy City: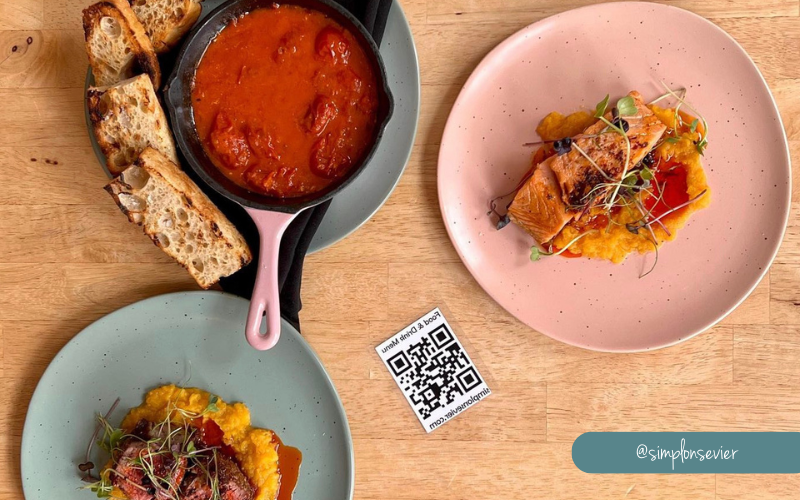 EAT STUFF ON VALENTINES DAY IN KNOXVILLE:
Sure, sure, we'll give you plenty more ideas of things to do on Valentines Day but we all know the main event: DINNER. However you feel about Valentines Day, we will never be mad about an excuse to have a bougie meal out on the town 😂 Here are some spots pulling out all the stops for V-Day!
SOUTH KNOXVILLE: Simpl on Sevier is holding down the fort on the south side with a 5-course dinner. Come for the food but stay for the freaking festive pink walls. Instagram-boyfriends, prepare yourselves. Snag your tickets here!
DOWNTOWN KNOXVILLE: Feeling Mediterranean? Head to Kopita for 6-courses for $50. Want to avoid the crowds? Check out the 5-course "Caymus Wine Dinner" at The Press Room on February 15th. Want to check out a newer spot downtown? Frothy Monkey is offering a 3 course "Frothy Love Valentines Dinner" for two for $65/couple on the 13th & 14th!
OLD CITY: Osteria Stella is offering a 6-course tasting menu on Valentines Day. You can tack on a wine pairing as well but weeee suggest saving some room for dessert – ie. an espresso martini next door at Brother Wolf. CHEF'S KISS, baby, CHEF'S KISS.

MARYVILLE: Get out of the city completely and take a lil jaunt to Maryville to experience Valentines Day in Diamondjack Wine Bar's new space! They've got a 5-course dinner on the menu just for you.
WEST KNOXVILLE: The Plaid Apron has a dreeeamy 3-course farm-to-table menu for you tucked inside Sequoyah Hills.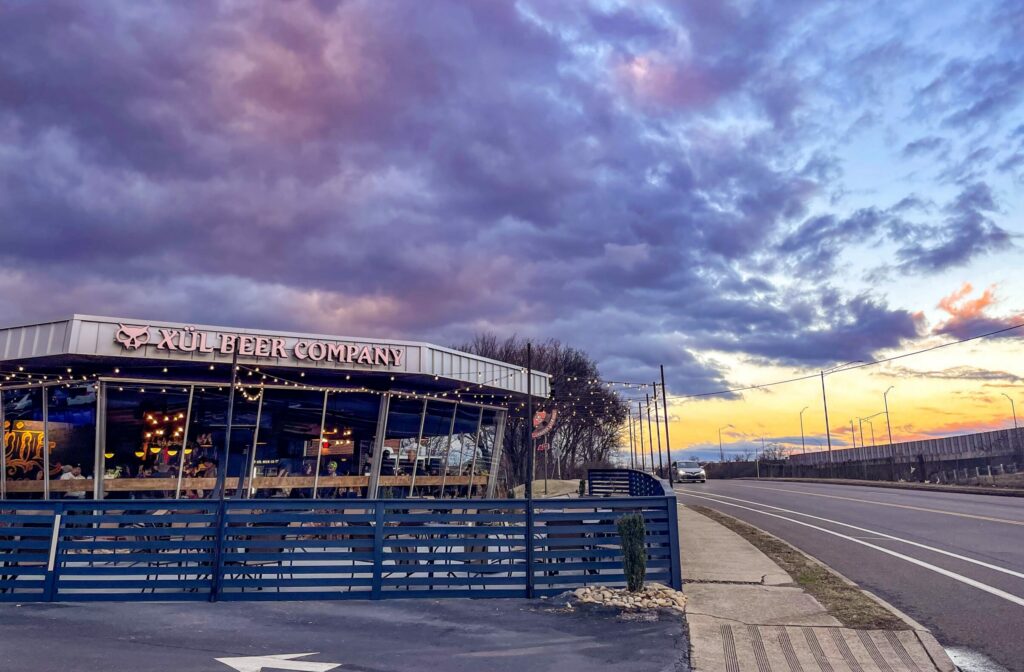 LEARN STUFF ON VALENTINES DAY IN KNOXVILLE:
NORTH KNOXVILLE: Xul Beer Co is here for all Rom-Com fans! They're hosting rom-com trivia on Valentine's Day and anyone and everyone is invited to impress the masses with their rom-com knowledge. Not to brag but we've been preparing our whole lives for this…
THROW STUFF ON VALENTINES DAY IN KNOXVILLE:
NORTH KNOXVILLE: First up, throw some axes! Craft Axe Throwing has a cute lil date night planned for you and "the one" (or, you know, snag a pal and take the opportunity to let off some steam if "the one" turned out to be "the worst"). For $35, you get an hour of axe throwing for two, two beers, a gift, aaand a chance to win a giveaway if you book before 4PM on the 14th!
DOWNTOWN: Or throw some bowling balls in what is definitely Knoxville's coolest bowling alley! Maple Hall is renting lanes for $45/hour, including shoe rentals and a sweet Valentines treat! (Or make it a double date and split that coooost, baby!)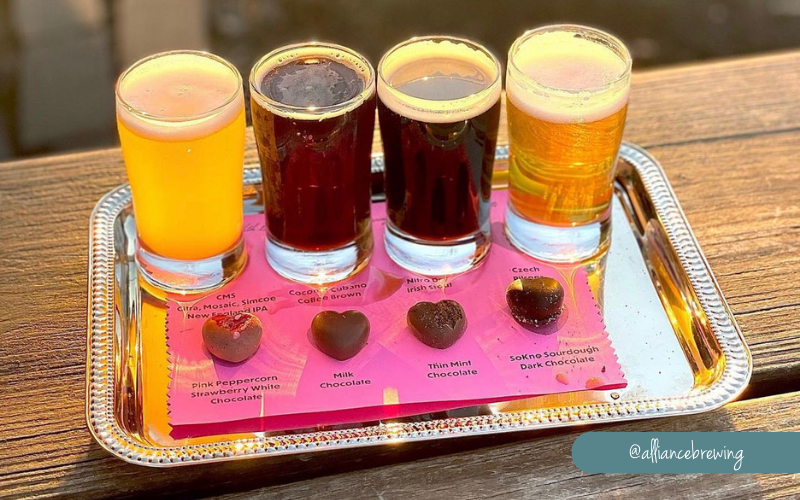 DRINK STUFF ON VALENTINES DAY IN KNOXVILLE:
SOUTH KNOXVILLE: Alliance Brewing is back with a tradition we can get behind: Valentines Day Chocolate & Beer Pairing! Two of our favorite things in our favorite city 🥲 Each pairing includes four tastings of Alliance beers paired with four different chocolates from Lirio Chocolate. They'll start at 3pm on Valentines Day and go until their sold out! Down the street and a few days before, Printshop Beer is hosting their own pairing with chocolate, beer, and cheese. It's going down on Sunday, February 11th and you can get your tickets in advance right here.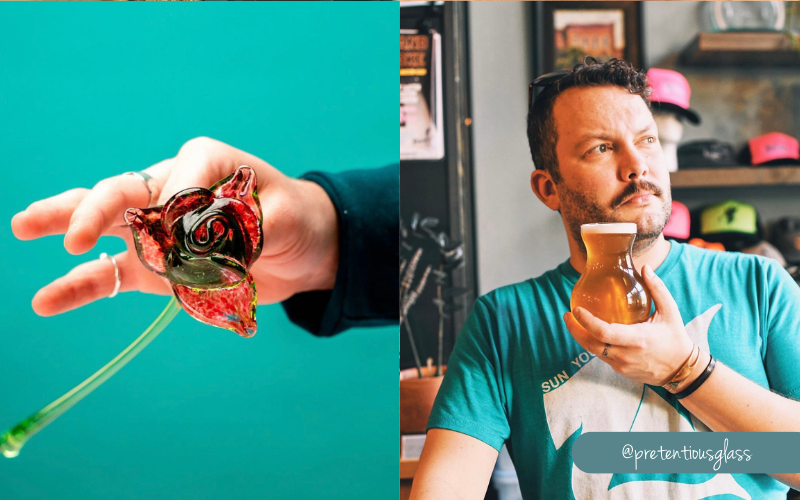 MAKE STUFF ON VALENTINES DAY IN KNOXVILLE:
OLD CITY: What says love like making something super fragile and breakable? 😉😂 Pretentious Craft Co. is offering a Valentines Day special for ya! You'll get 2 drink tickets, 2 workshops (total of 40 minutes), aaaand (of course) you get to take home whatever you choose to make – all for $225. You ALSO get a glass rose which is truly the perfect blend of Cinderella and Belle. We're here for it. Email info@pretentiousglassco.com for details or to go ahead and book your spot!
BUY STUFF ON VALENTINES DAY IN KNOXVILLE:
Okay, okay these aren't necessarily ON Valentines Day, but they are Valentines Day THEMED and thus… they're makin' the list.
WEST KNOXVILLE: On Saturday, February 11th head to Sequoyah Hills for a Valentines Market outside of Treetop Coffee Shop! Shopping from local vendors is a win but soooo is trying their one-day-only special: Strawberry Milk Mocha. *swoon*😍 The next day, Sunday, February 12th, head further west to Hey Bear Cafe for their Valentines Market! Again, as much as we love shopping, you definitely need to try some boba tea off their Valentines Day menu.
That's all for now, ya lovebirds! What are YOU doing for Valentines Day in the Scruffy City? (PSSSST we've got even more date ideas right here.) And should we do a wrap up of Galentines Day tooooo? You know what, yes. We definitely should. K then, see you soon 😘😘