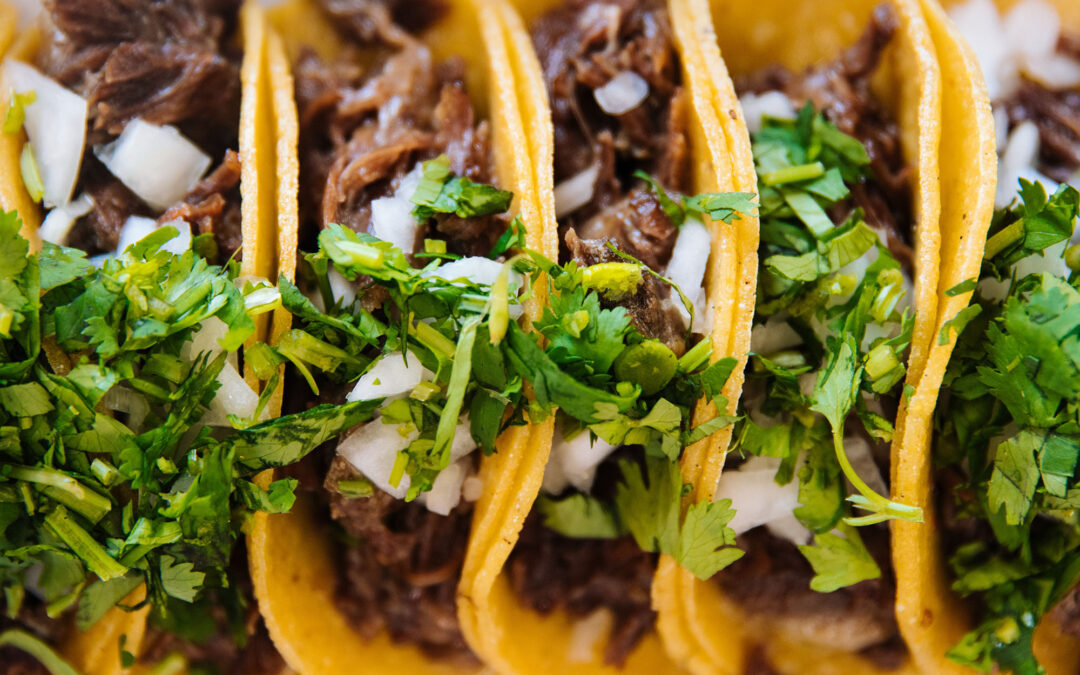 Taco obsession is not a new phenomenon, but regardless if you've been in Knoxville a little over a year (like me!) or you're Knox born and bred, finding the perfect street taco can feel like a never-ending quest (albeit a fun one). Here are three spots I've been returning to lately: (Dare we say, the best tacos in Knoxville??)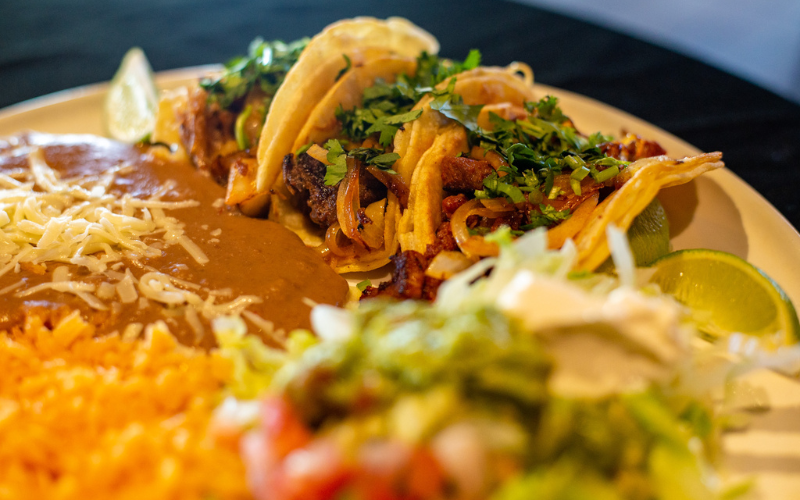 Fiesta Garibaldi
Holy frijole (corny pun completely intended), this spot is incredible! We've never known a bad taco at Fiesta Garibaldi (or their sister restaurant El Tipico), but the shrimp and pastor are must-haves. Wrapped in two corn tortillas, your choice of meat is served hot off the grill, topped with cilantro and grilled onions, which give these tacos a fajita-like familiarity. You're in for something special with their crispy tacos hondureños—in fact, head to El Tipico to check out their other Honduran offerings as well. Add some rice and beans and call it good. Try the fried chicken with plantains (pollo con tajadas) and call it real good.
La Esperanza
Situated in the back of a tienda (store), La Ezperanza has some of the best tacos in the city. Slide into one of their orange booths and pick your favorite—our recommendations are the asada and the tripas. The tripas themselves are light and perfectly crispy around the edges, and adding their famous green sauce will only up the ante on the flavor. Pair with a cold Modelo with lime and don't forget to grab some Mexican candy on your way out!
El Girasol
Say hello to the winner of Best Latino Restaurant in the 2020 Centro Hispano de East Tennessee Latino Awards! In their horchata (a rice drink over ice), the vanilla and Mexican cinnamon really come through and perfectly complement the spicy bite of their salsas. We like their traditional take on the street taco and would recommend the asada, pollo, and chicharron, all topped with raw onions and lots of cilantro. At the register, be sure to grab a bag of colorful conchas (Mexican sweet bread) for the perfect dessert.
There are pleeeenty more good street tacos where these three came from, but let us know if you agree that these are the best tacos in Knoxville!