If you're anything like me (white… oh so very white), you may have realized you had a lot to learn last summer. You may have also been surprised to learn that COVID was hitting Black-owned businesses (even in Knoxville) disproportionately hard.
My favorite part of 2020 life was ordering local takeout or shopping online at local businesses and considering myself a doggone local hero. But as someone who was almost exclusively supporting coffee shops, breweries, and taco joints, it was certainly time to spread my wings and learn about some of the Black-owned businesses in my city.
Turns out, there are freakin' awesome ones! Here are five of our favorite Black-owned businesses in Knoxville you should absolutely check out this week.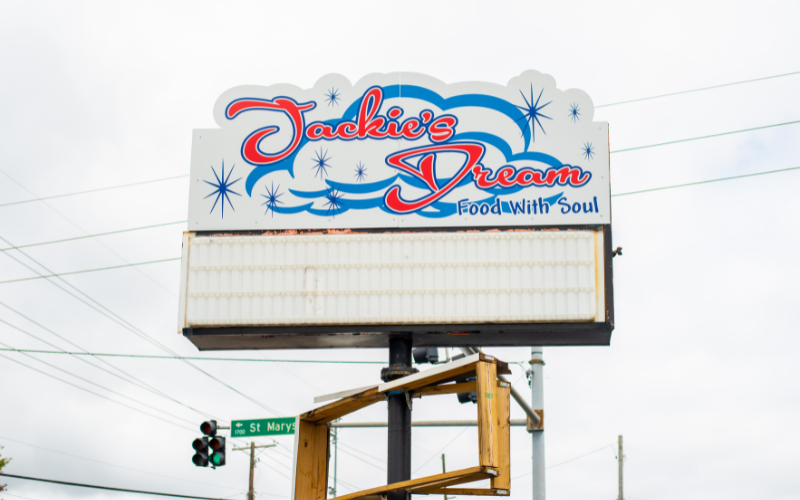 1.) Jackie's Dream
Jackie's Dream is in an unassuming building nestled between Central Ave and Broadway in North Knox. If you were simply passing through, you probably wouldn't be particularly inspired to pull in the parking lot. And, WOW, would you be missing out. It may have been Jackie's Dream to open a restaurant, but all of our Southern-food-devouring dreams have been coming true since. Widely heralded by locals as the best hot chicken in Knoxville, Jackie's Dream is an obvious must-visit (like, really obvious. Like, go eat there. Like, now.)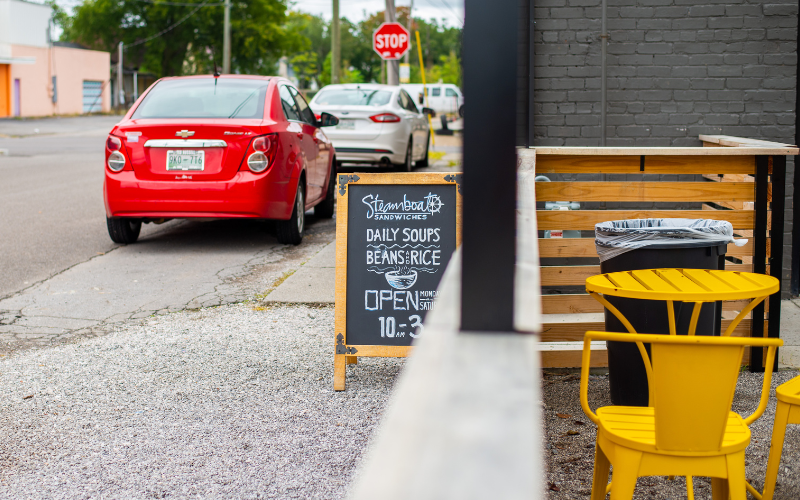 2.) Steamboat on Central
Just up the street and around the corner from Jackie's Dream is Steamboat on Central. These guys make the hearty and flavorful sandwiches (AND pickle AND banana pepper) that launch all future lunch-breaks to the next level. And while we seriously love these sandwiches, our favorite part about this local gem is actually the sunshiney patio they share with Elst Brewing Company. Beer, sandwich, twinkle lights, yellow patio furniture? Yeah, go ahead and sign us up.
Okay, we need to move past food now BUT do yourself a favor and don't sleep Burger Boys in South Knoxville, okay? You promise?! Okay, good.
3.) The Fox Den Hair Hangout
A series of unfortunate events may have led Foxy to her current shop, ("My 2020 started in 2019," she laughed. OW.) but this current shop has turned into the trendiest, coziest little corner Bearden ever did see. The stylish decor may reel you in (and incredible Instagram feed. We're talking mouthwatering aesthetics, people), but her friendly energy and seemingly effortless cuts (for all types of hair!) will keep you coming back again and again for haircuts and hangouts. Don't believe us? Back to that Instagram page situation. Follow her now and thank us later 😉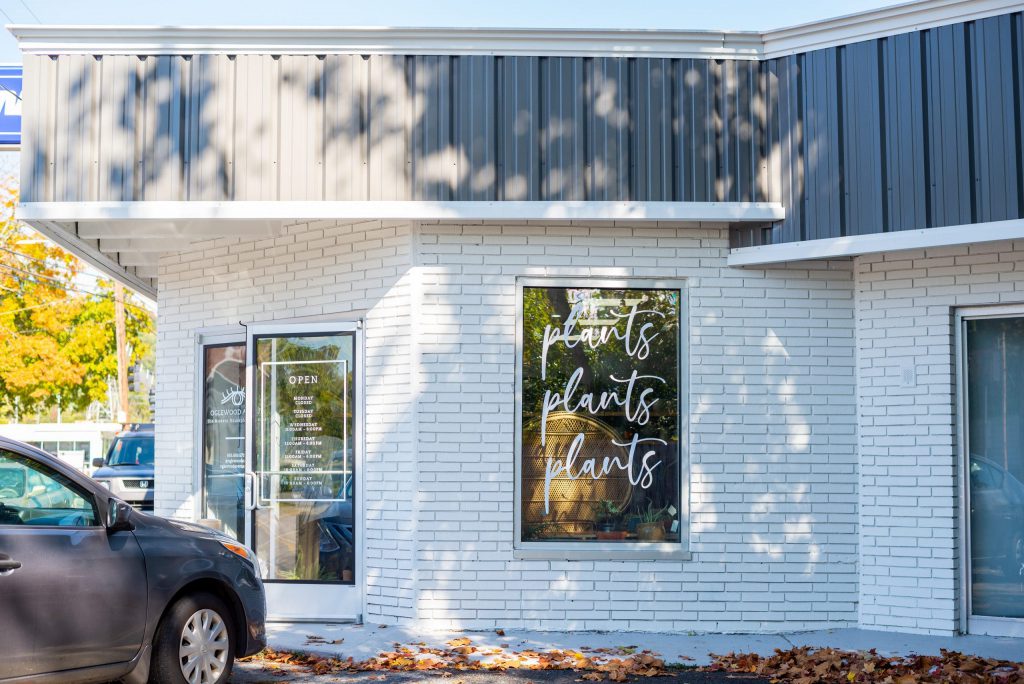 4.) Oglewood Avenue
When we all respectively pivoted our various ways in 2020, Jade Adams pivoted into a RAD BUSINESS OWNER and has been slaying the game ever since. Her houseplant boutique is a jungle of leafy goodness and natural light. She'll even go above and beyond to pot your plants for you and answer any DMs one might send in desperation because maybe one can't keep a plant alive if one's life depended on it. (Okay, yeah, you caught me, I'm not the best plant mom 😂) PS. If you want to know more, we've got an inside look at Oglewood Ave right here!
Photo from @thebottomknox
5.) The Bottom
The Bottom is a book store, tea room, podcast studio, event space and community center in East Knoxville. (*pause to gasp for air*) They really are doing it all over there. Their bookshop exclusively sells "Black affirming, empowering and authored literature for all ages" and is the perfect cozy spot to pick your next read with a hot cup of tea. Then you'll need to come back for one of their maaaany events spanning everything from markets, to lectures, to Black creatives meet-ups, and plenty more.
There are plenty more amazing businesses owned by people of color in our community so we hope you jump in with us and frequent them aaaaall! First on our list? You know it's always food 😂