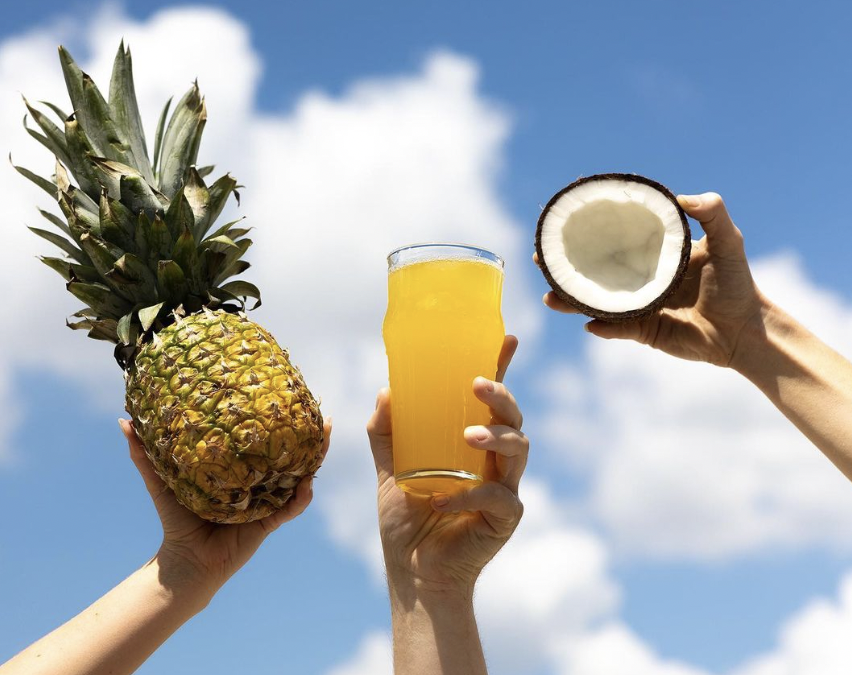 600 beers in six years. Just to save you the math: that's about two beers a week. Two unique beers a week that Crafty Bastard Brewery has put into the world and into our mouths since it opened its doors in downtown north in 2015. Just by the numbers, Crafty Bastard may be the best brewery in Knoxville for experimentation, but there's no doubt it's the scruffiest. In its stripped-down nano brew setup, Crafty creates a whole vibe—a celebration of substance over flash (basically the very essence of scruffy).
In all of its brewing, Crafty's only committed to two mainstays: Hop Candy and Tessellation, both American IPAs. Oh, they have their frequent fliers—Earl Grey Pale Ale, Mayan Chocolate Chili Porter, Big Bastard Double IPA and Imperial Milk Stout to name a few—as well as some unique seasonals like the Picklebier (a Bailey Rose favorite), Pineapple Radler and White Arrow Pine Ale (oh yes, it's made with real pine sprigs).
But let's face it, folks. Of 600 beers, there's less than 20 on repeat. That's a Whole. Lot. Of. New. Beer. to try on any given week. It's downright FOMO-inducing. And while that massive number might make it seem like Brewmaster Aaron McClain must be just throwing spaghetti at the wall to see what sticks, there is a method to his madness.
"It all works in trials. We often start by muddling ingredients into different beers to see which beer is the best match for that particular ingredient," Aaron says. "If the flavors work then we begin to dial in the exact proportions and ratios.  Generally, once something actually makes it into a keg it's pretty tasty."
Aaron says 'generally' because there is an infamous pizza beer they still keep a keg of to hook up as a party joke every once in a while. Another wacky experimentation: the Smoky Mountain Shroom Ale, a beer made to mimic a dish of white-wine braised pork tenderloin with chantarelle mushrooms. Apparently, for better or for worse, it accomplished just that.
"Half a dozen people said it was the best beer they've ever had. The same amount say it's the worst," Aaron says.
Iteration compliments this experimentation, however, as evidenced by their beer Main Squeeze. Originally part of a series called Stratosphere, it took 18 versions before the Crafty crew settled on a New England IPA they were ready to make a serious commitment to and move in with.
"It's juicy, fruity, hazy, all the things New England IPAs are supposed to be," Aaron says. "But this particular batch was not just another number. So, Stratosphere 18 became our Main Squeeze."