An Interview with Owner Elle Nelson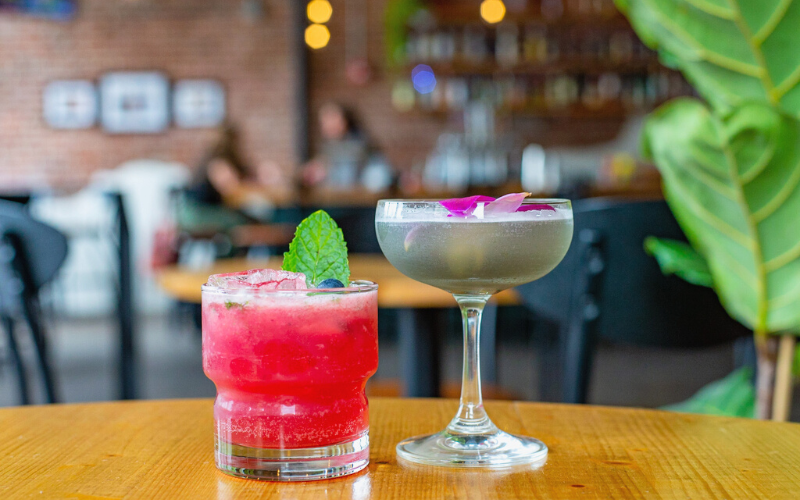 Elle Nelson, owner of Monkey's Bar in Downtown Knoxville, makes the joke that she is attracted to chaos. And I believe it. But as a famous quote goes, "In the midst of chaos, there is also opportunity."
A couple of months ago, I sat down with Elle and her one year-old golden retriever, Monkey (whom the bar is lovingly named after 😍), inside her bar to chat for a bit about her new venture in Knoxville's Old City. After a quick introduction, I ordered an espresso martini sensing I was going to need a tad bit more energy for the interview. Before I even started asking any questions, she exuberantly dove right in to tell me her story on how Monkey's Bar came to be.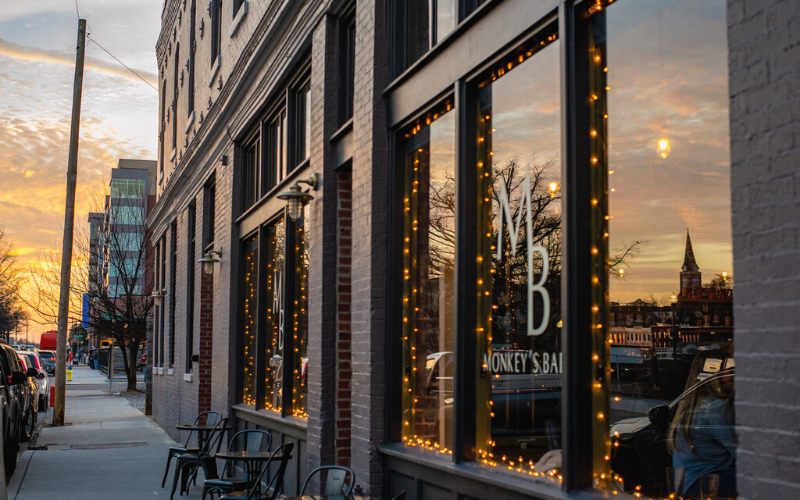 Elle started bartending at Central Depot (the bar that was previously in the same location) in 2021 and told the owner she was looking for a possible partnership or ownership in that bar. When that didn't work out, Elle moved on to other things – BUT when 103 W. Depot became available in October of 2022, she seized the opportunity, took herself over to the Secretary of State building in Nashville to form an LLC in person (because she didn't want to wait), and opened Monkey's Bar a mere two months later on December 23rd. 
Hearing this gave me whiplash. (Insert the anxious sweaty emoji here because wow. 😅) On top of this extremely quick turnaround, she was also still working a fulltime job. Chaos, y'all! She does admit it was the most stressful time in her life but was committed to opening the bar and doing whatever it would take to get it done. And she did, admittedly with a lot of help from those around her. 
We joked that it may take a village to raise a child but the same can be said about opening a bar… and most other things in life. Elle pointed out pictures hanging up at the bar of family and friends. She first pointed out a picture of her mom with Monkey. Then she notes the picture of one of the bar managers, Mike, and his wife, Taylor, telling me they spent a lot of hours painting and doing so many other things to help get everything in place to open. Another friend helped get the birchwood and made the liquor shelves behind the bar. Her dad helped make the molding designs on the wall. Others helped by bringing in art to decorate and showcase… the list goes on. "It wouldn't have opened without those people," Elle says while looking at the photos. You can sense just how grateful she is to have such a supportive community around her and how important community is for Monkey's Bar, period.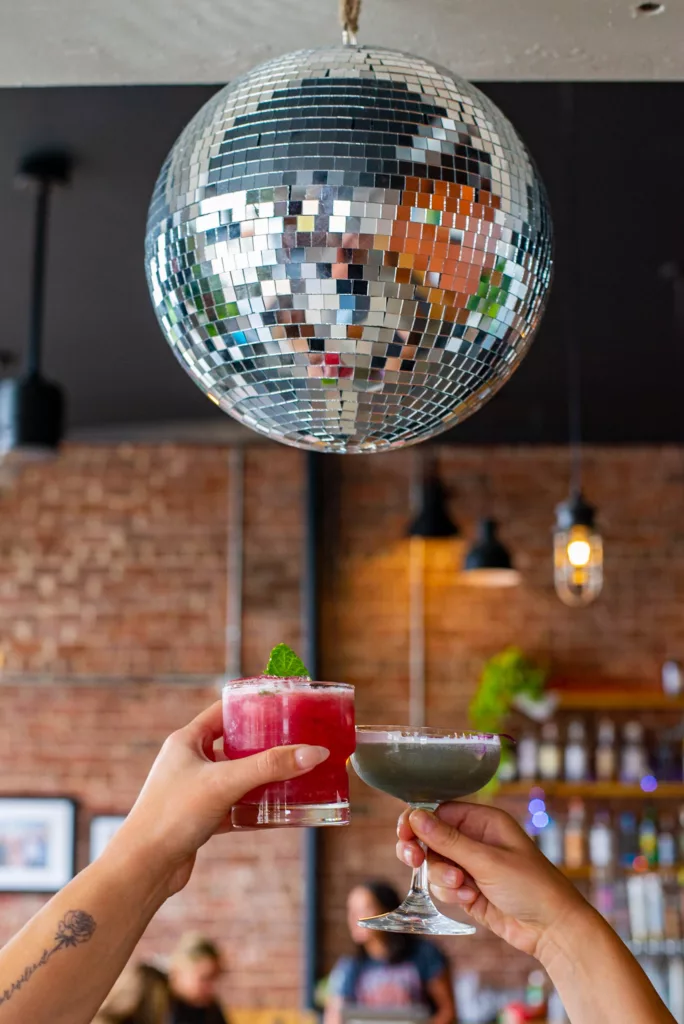 In the few months Monkey's Bar has been open, Elle has made it a place where people not only come for the standard bar happenings like happy hour and trivia but also events like ABBA-themed karaoke parties, disco nights and much more. "I think I pretty much opened a business because I like to throw parties," she says while laughing and honestly, I'm here for it. At one point, Elle and I got sidetracked during the interview, brainstorming party ideas for Christmas in July and Valentine's Day. I joked about having a tattoo party and she was immediately on board, wondering out loud how many people would get a Monkey paw tattoo (um, everyone?) and went on to say if they did, they would drink for free at Monkey's Bar. Needless to say, I love all of this.   
Once we got back on track, the final question I had for Elle was just asking if she had any tips for people who are new to Knoxville or anyone trying to get involved or wanting to know more about different places to live in the area. Her advice? "Ask your bartenders. They're some of the best connection points that you'll have in the city." I couldn't agree more with this. They are the eyes and ears around town and if they don't know something, odds are they know someone who does. And when in doubt Elle says, "Come to Monkey's bar and ask me because I'm from Knoxville!"
So go to Monkey's Bar to get to know all the good stuff from Elle. Go to Monkey's Bar for Monkey snuggles and kisses. Go to Monkey's Bar for cocktails & mocktails named after fabulous pop-culture references. Go to Monkey's Bar for New Girl Trivia or a New2Knox Hop. I'll personally be going to Monkey's Bar to catch up with my new BFFs Ellie & Monkey. Just go to Monkey's Bar, full stop. Because in the midst of what might sometimes be chaos, I guarantee you will find your own opportunities for community (and cocktails 😉). 
Cheers!
Nena